Advocating for Equity in the 2020-21 School Year and Beyond
With the 2020-21 school year underway as mostly remote learning, students and parents everywhere (including my 6th-grader and me) are struggling and there are no easy answers. Many educators in our communities are also experiencing a difficult time, both here in Washington state and around the nation. And we acknowledge the ongoing injustices endured by the Black community and other communities of color.
To help address the many education equity issues we are facing, here at League of Education Voters our Policy team is hard at work on multiple fronts:
Working side-by-side with a statewide group of partners to ensure students and families are receiving the supports they need to engage in learning, by advocating on the use of CARES Act federal stimulus funds and the services and strategies included in school reopening and remote learning plans.
Collecting information on school reopening for families on our resource page.
Working closely with the Field team to develop LEV's legislative agenda for the 2021 session.
Speaking of the Field team, we are interviewing students, parents, community-based organizations, coalitions, and school administrators across Washington state in order to assess their pressing issues and what budgetary or legislative priorities they have going into the 2021 state legislative session (with the possibility of a special session). The Field team will share findings with our Policy team to help guide our legislative agenda-setting process. We will then reconvene with these stakeholders across the state to assess whether our tentative legislative agenda aligns with what they communicated to us. Also, watch for an email coming soon on how you can get more involved in our work from Eric Holzapfel, our new Director of Field and Community Engagement.
And finally, our free 2020 Virtual Event on Racial Equity in Education featuring Dr. Benjamin Danielson of the Odessa Brown Children's Clinic is only 3 weeks away! Click the photo below to join us on October 8th if you haven't already registered.
Read more about our work below.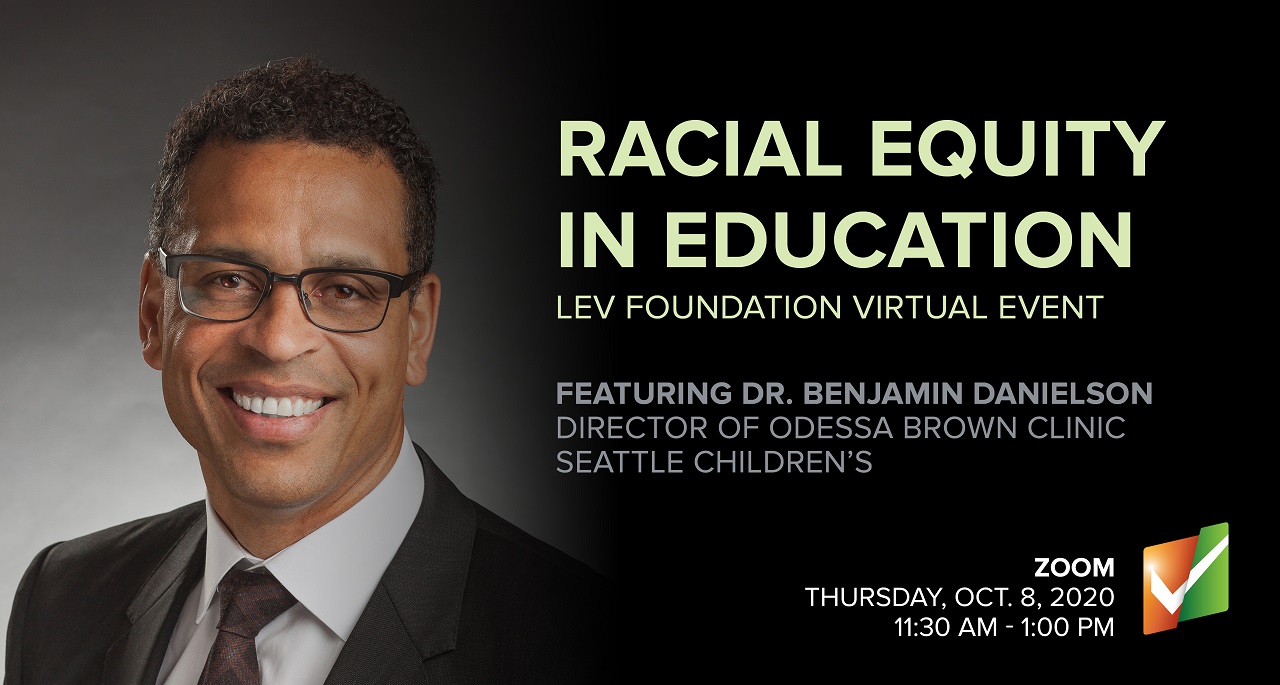 Racial Equity in Education - League of Education Voters Foundation Virtual Event October 8, 2020
Join us on October 8, 2020 from 11:30 am - 1:00 pm for a statewide virtual FREE convening around Racial Equity and Education. First, we will hear from Dr. Benjamin Danielson, Director of Odessa Brown Children's Clinic in Seattle, exploring the role of equity, diversity, access, and inclusion in our public education system. Then, join us as we break into small groups to discuss the issue together.
Free Webinar September 23 at 12:30pm: A Listening Session with Voices from the African-American Community
What works for African-American students works for all students. In the wake of lives lost in the African-American community, League of Education Voters has committed to listen, learn from, and amplify voices of the African-American community because they are at the center of the movement for racial justice. In this webinar, we have assembled a statewide panel of African-American thought leaders, community leaders, business owners, and educators to share their perspectives and answer your questions.
Podcast: Fernell Miller of The Root of Us on What Students Need Now
Tune in to this month's podcast to hear Fernell Miller, Founder and CEO of The Root of Us and a physical education teacher in the public school system, share what she is hearing from students during this historic time, what it was like for her to navigate school as a Black student, and what she would like to see schools prioritize as the 2020-21 school year begins.
LEVinars: Washington state Superintendent Chris Reykdal, State Teachers of the Year, and Superintendents on What Students Need to Begin the School Year
We have been fortunate to feature influential voices from across Washington state in recent Lunchtime LEVinars. Earlier this month, State Superintendent of Public Instruction Chris Reykdal joined us to outline the status of our schools and answer questions as the 2020-21 school year began. Watch now.
Last month, Washington state Teachers of the Year Amy Campbell (2020), Robert Hand (2019), Mandy Manning (2018, and the 2018 National Teacher of the Year), Camille Jones (2017), and Nate Bowling (2016) shared what they are hearing from students, parents, and colleagues in their community, shared what students need to begin the 2020-21 school year, and answered your questions. Watch now.
Also last month, Highline Superintendent Dr. Susan Enfield, Kent Superintendent Dr. Calvin Watts, Northshore Superintendent Dr. Michelle Reid, Bellingham Superintendent Dr. Greg Baker, Kennewick Superintendent Dr. Traci Pierce, and Davenport Superintendent Jim Kowalkowski shared how racial equity is being addressed during this historic time, described what school will look like in their districts for the start of the 2020-21 school year, and outlined what kinds of support school districts in Washington need from the state as the school year gets underway. Watch now.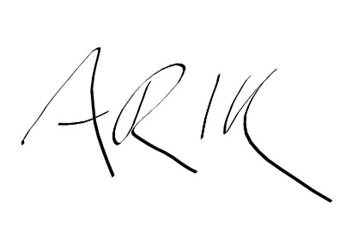 Arik Korman
Communications Director, League of Education Voters