Testing season is in full swing across Washington, and my third-grade son is plugging away, eager to demonstrate what he knows, as well as areas where he could use more support. Meanwhile, my wife and I are brainstorming which treat he'll earn once his Smarter Balanced Assessments are all finished.
Here at League of Education Voters, we're in full data-gathering mode. We're doing surveys, research, and in-person interviews focused on four main areas of work: education finance, school climate (how to help every student feel safe, supported, and that they are part of a community), early childhood education, and postsecondary access and completion. In fact, if you would like to give us valuable feedback, feel free to take this short survey on which areas you would prioritize for school funding.
Also, we recently interviewed 2018 National Teacher of the Year Mandy Manning, and we're presenting a Lunchtime LEVinar about school funding inequities across our state.
Read below for more about our work.
Thank you to everyone who supported us during GiveBIG and our Spring Appeal. We truly appreciate all you do for Washington students - we're all in this together.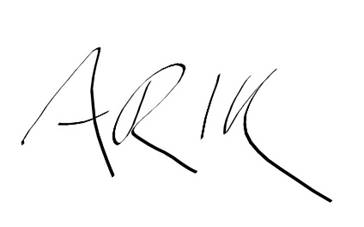 Arik Korman
Communications Director, League of Education Voters
New Podcast - 2018 National Teacher of the Year Mandy Manning
In our latest podcast, Mandy Manning, the 2018 National Teacher of the Year and 2018 Washington state Teacher of the Year, discusses how the teaching profession has changed during her tenure, how to create a national narrative around education when it is often seen as a local issue, what advice she would give teacher prep institutions, and what it was like meeting the President.
Meet May Education Advocate of the Month Maite Cruz
18-year-old Maite Cruz is a senior at Chiawana High School in Pasco, and plans to study political science this fall at Western Washington University. Already she has testified before the state legislature in Olympia, testified before the State Board of Education, and has been a tireless advocate for her community group, Ambassadors of Lakeview Achieving Success (ALAS).
Lunchtime LEVinar: Education Funding Inequities Across Washington
Although the Legislature's recent multi-billion-dollar investments in our education system were intended to fully fund education, inequities still persist.
In our free webinar Tuesday, May 15 at 12:30 pm, League of Education Voters Senior Policy Analyst Jacob Vela will illustrate these inequities through interactive maps of Washington's 295 school districts, and answer your questions.
The Rural Counselors Network Helps Students Be Ready for College and Career
The Rural Counselor Network is a major milestone of the Rural Alliance, which represents 79 districts, 46,000 students, 15 colleges/universities, and non-profit organizations. The Rural Counselor Network's primary focus is to increase readiness for college, career, and life for all students, including growth in academic, career, and social-economic development.
Our State of Education: Superintendent Survey
We recently surveyed superintendents in Washington state to better understand what new and emerging issues their schools and communities are facing. They ranked funding inequity, the income-based achievement gap, adequate early childhood education options, and the need for integrated student supports as the most critical issues in their districts.
Op-Ed: Helping Students Who Need It Most Benefits All
In a recent op-ed that was published in both The Spokesman-Review and The Olympian, League of Education Voters State Field Director Kelly Munn writes, "We believe that if we invest first in students who have more challenges, it will benefit most, if not all, students. We also realize that every student has different needs, and some need more of one kind of support over another. The strategies we learn to use in the schools to support students of color, students with special needs, or students who live in poverty will help every student."
Contact Us

League of Education Voters
2734 Westlake Ave N
Seattle, 98109
(206) 728-6448
info@educationvoters.org