Mid-winter break is over, spring is around the corner, and my 3rd-grade son is gearing up for the school science fair. Like many of us, I'm feeling the pressure to find a project that won't be copied by half the class. Hopefully our idea of highlighting capillary action in folded paper towels by using rainbow-colored food dye will come across as fresh.
Meanwhile, the 2018 legislative session is scheduled to end this week. We expect to see final budget proposals on Thursday, and we'll be sharing summaries on our website and through social media. Look for a session recap early next week by Daniel Zavala, our Director of Policy and Government Relations. You can also follow progress of the many education proposals at our Bill Tracker.
In other news, we're hosting a Lunchtime LEVinar about engaging families and community in our work, we've got some great new podcasts and blogs, and our Annual Luncheon is only three weeks away!
Read below for more about our work.
We truly appreciate all you do for Washington students. We're all in this together.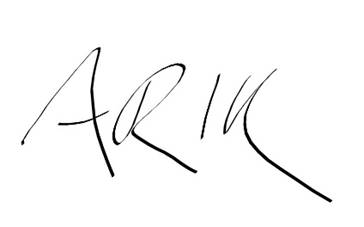 Arik Korman
Communications Director, League of Education Voters
You're invited! Register for LEV's Spring Luncheon Today!
Only three weeks away! Experience the power of community voice in action. League of Education Voters believes that every student deserves to receive a great education and the support necessary for individual success. With your help, we can make this vision a reality.
Thursday, March 29, 2018 from 11:30 am – 1:00 pm, Hyatt at Olive 8 in Seattle
Lunchtime LEVinar – Co-Designing Family Engagement
Our work to ensure every student, especially children of color, in Washington state is college and career ready cannot be done without the involvement of families and community. In our free webinar, Southeast Seattle Education Coalition Executive Director Erin Okuno will share a best practice on how to engage caregivers and communities of color, and will answer your questions.
12:30 - 1:00 pm
Thursday, March 8, 2018
New Podcast: Bipartisanship in Washington state
In our latest podcast, League of Education Voters Communications Director Arik Korman sat down with Senator Andy Billig (D-Spokane) and Senator Ann Rivers (R-La Center) to discuss bipartisan accomplishments, the effect of national politics on bipartisanship here in the 'other Washington,' and opportunities to work across the aisle moving forward.
Positive School Climate in Action at New Horizons High School
New Horizons is an alternative school in Pasco. They serve juniors and seniors who are on a different journey towards graduation, perhaps a slower journey, perhaps a more thoughtful journey, perhaps more zig and zag, alternative.
The students come from all kinds of backgrounds, but what they have in common is resilience, life experiences that have matured them, and despite so many obstacles, they are determined to meet their life goals. This school is helping to get them there.
New Podcast: Nate Bowling on Physical Health Student Supports
In our recent podcast, League of Education Voters Communications Director Arik Korman sat down with 2016 Washington state Teacher of the Year Nathan Gibbs-Bowling to discuss students' physical health needs, how teacher voice could impact education policy, and how his life has changed since being named Teacher of the Year.
Contact Us
League of Education Voters
2734 Westlake Ave N
Seattle, 98109
(206) 728-6448
info@educationvoters.org