Taking concrete steps to support our Black community and advance Racial Equity
We are all living in a historic moment "That holds possibilities for change we have never before experienced," as civil rights activist and scholar Angela Davis said in an interview a few days ago. The problem of police brutality – and its historical roots in slavery and racism – has reached a moment of reckoning across the nation. America has a racist past that is clearly entangled in everything from criminal justice to our housing systems. And education is part of that past.
Here at League of Education Voters, we are finalizing a workplan to hold ourselves accountable to the action steps we outlined in our statement of support for the Black community, where we commit to:
Start with the self — We will work to uncover and dismantle the racism within ourselves and the racist structures and practices within our own organization.
Listen and amplify — The voices of the Black community and people of color are the center of this movement, and we must listen, learn and amplify their messages in our own circles.
Support — We will actively seek opportunities to support the work of organizations led by and serving communities of color, contributing our capacity and resources to support their work in dismantling unjust systems.
Be Accountable — We also call upon our networks to hold us accountable. We know we will take missteps and are grounded in our dedication to doing better for the students of Washington.
Read more about our work below.
Save the Date: Racial Equity in Education - League of Education Voters Foundation Virtual Event October 8, 2020
Join us on October 8, 2020 from 11:30 am - 1:00 pm for a statewide virtual FREE convening around Racial Equity and Education. First, we will hear from Dr. Benjamin Danielson, Director of Odessa Brown Children's Clinic in Seattle, exploring the role of equity, diversity, access, and inclusion in our public education system. Then, join us as we break into groups to discuss the issue together.
Webinar TODAY, June 17 at 12:30pm: Los Padres como Maestros
In our first Spanish language LEVinar, a panel of parent educators from a local Parents As Teachers program will talk about how parenting has been impacted by COVID-19, describe how children learn in different ways, share sample learning schedules, and provide coping strategies to use during these stressful times.
En nuestro primer LEVinar en español, un panel de educadores de padres de un programa local de Padres como Maestros hablarán sobre cómo los padres han sido impactados por COVID-19, describirán cómo los niños aprenden de diferentes maneras, compartirán ejemplos de horarios de aprendizaje, y proporcionarán estrategias de afrontamiento para usar durante estos tiempos estresantes.
LEVinar recording: Superintendents from Across Washington state on Racial Equity and Learning during COVID-19
As guidelines for reopening schools in the fall are being finalized, school districts across Washington state are now focusing on racial equity while implementing continuous learning plans. In case you missed last week's webinar, Seattle Superintendent Denise Juneau, Spokane Superintendent Shelley Redinger, Federal Way Superintendent Tammy Campbell, Everett Superintendent Ian Saltzman, North Kitsap Superintendent Laurynn Evans, and Freeman Superintendent Randy Russell share how racial equity is being addressed during this historic time, describe which approaches to COVID-19 remote learning are currently working, and outline what we need now to support school districts in Washington state.
Podcast: Joy Sebe of Open Doors on Racial Equity and the Impact of COVID-19 on Communities
Tune in to this month's podcast to hear Joy Sebe, Advocacy and Civic Engagement Program Manager and Director of the Community Parent Resource Center at Open Doors for Multicultural Families, share what the community served by Open Doors needs right now in this time of COVID-19, what we can do to provide support, what worked in her personal education journey, and what she would like to see schools prioritize as they plan for re-opening.
Upcoming LEVinars: Serving Youth in Foster Care June 26, and Steps on Parenting for Racial Justice June 30
On June 26 at 12:30 pm, Treehouse CEO Lisa Chin and Chief Policy & Strategy Officer Dawn Rains will share how their nonprofit organization took immediate action to respond to the challenges of COVID-19, outline how we can best support students in foster care, and answer your questions. Register now.
On June 30 at 12:30 pm, award-winning educator and public speaker Dr. Jennifer Harvey, author of Raising White Kids: Bringing Up Children in a Racially Unjust America, will talk about how to teach white children to notice race and how to address racism when they encounter it. She will also answer your questions. Register now.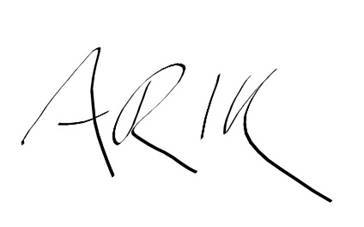 Arik Korman
Communications Director, League of Education Voters