2018 is upon us, and my 8-year-old son slept as long as humanly possible this morning before I could roll him back into the school routine. If you're a parent like me, the end of Winter Break is both bittersweet and a relief.
Since the legislative session starts up next week, life at League of Education Voters is kicking into high gear. Be sure to catch our free Lunchtime LEVinar this Thursday at 12:30 pm, where we give a preview of what we think will happen at the state capitol this year, take a look back at what we accomplished in 2017, and answer your questions.
Speaking of 2017, thank you to everyone who made a donation during our end of year giving challenge! Because of you, we successfully secured the generous matching gift of $15,000 from Knossos Family Foundation. Thank you for a strong start to 2018!
Read below for more about our work.
We truly appreciate all you do for Washington students. We're all in this together.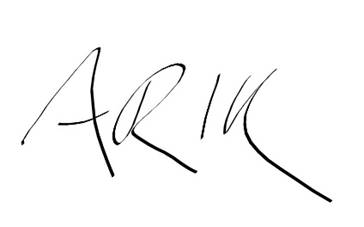 Arik Korman
Communications Director, League of Education Voters
Upcoming LEVinar: The 2018 Legislative Session and 2017 in Review
2017 was a monumental year, as legislators invested $7.3 billion into our education system, but plenty of work remains.
In our free webinar, League of Education Voters Director of Policy and Government Relations Daniel Zavala will give an overview of 2017's accomplishments, outline the possibilities in 2018 around K-12 funding, early childhood education, expanded learning opportunities, student supports, career connected learning, postsecondary supports, and will answer your questions.
Thursday, January 4, 2018 at 12:30 – 1:00 pm
Podcast with Senator Lisa Wellman
League of Education Voters Communications Director Arik Korman sat down with Senator Lisa Wellman, Chair of the Senate Early Learning & K-12 Education Committee, to discuss why she decided to run for office, her priorities for 2018, her personal education journey, and how she would like to see our education system serve her grandson.​
Education Advocate of the Month: Nikki Lockwood
Nikki Lockwood has served as the lead on parent organizing for the Every Student Counts Alliance (ESCA), a group of advocates, parents, and community leaders seeking to reform school discipline in Spokane, and has worked effectively with Spokane Public Schools to change discipline policies. Parents with students of special needs look to her for advocacy when it comes to their kids.
2018 Legislative Priorities
In case you missed our announcement last month, League of Education Voters will be pursuing a legislative agenda in 2018 that reflects our values. Students come first, and we are focused first and foremost on meeting the needs of every student. Read our 2018 legislative priorities for a look at our plan ahead.
Contact Us
League of Education Voters
2734 Westlake Ave N
Seattle, 98109
(206) 728-6448
info@educationvoters.org