It's Spring Break in my son's district, and he is beyond relieved that his school science fair is in the rear-view mirror. That being said, he proudly wears the t-shirt he earned for his Rainbow Walking Water project. Next on the docket comes the Smarter Balanced tests to see how he is doing, compared to his 3rd-grade peers around the state.
Meanwhile at League of Education Voters, our annual Spring Luncheon was a huge success—where students and educators told their inspiring stories of how LEV Foundation's important work has impacted their lives. Thank you to everyone who attended, and if you weren't able to make it, we wish you could have been there.
We continue to work on a broad range of issues, while championing our legislative priorities and supporting partners working to improve public education in Washington. LEV Foundation (which makes the League of Education Voters' work possible) could not achieve the statewide impact we do without your contribution. Please consider making a gift to LEV Foundation today!
Read below for more about our work.
We truly appreciate all you do for Washington students. We're all in this together.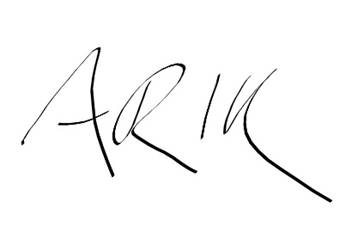 Arik Korman
Communications Director, League of Education Voters
Thank you to everyone who attended LEV's Spring Luncheon!
Student advocate Maite Cruz and Seattle Public Schools clinical specialist Rachel Madding rocked the house at our Spring Luncheon March 29th! Check out photos and a film explaining more about what we do, featuring some of our good friends. Photo (c) Brandon Patoc
2018 Washington Legislative Session Wrap-Up
Curious about how we did for our kids this year in the State Capitol? Check out this great recap of the 2018 Legislative Session by Daniel Zavala, our Director of Policy and Government Relations, and what it means for early childhood education, K-12, and higher ed.
Lunchtime LEVinar: Proposed Changes to the Student Discipline Rules
Washington state is continuing the process of revising student discipline regulations to set limits on the use of long-term suspension or expulsion, require districts to provide educational services during any suspension or expulsion, and require family engagement and due process for students subject to disciplinary action.
In our free webinar April 17 at 12:30pm, Vanessa Hernandez from ACLU Washington and a representative from Team Child will describe the latest proposed changes in student discipline rules, how you can provide input on the rules, and answer your questions.
Tools for Teachers to Help Our Kids with Trauma
One of our primary strategies is to build a highly-effective, diverse, and well-compensated instructional workforce that can meet every student's needs.
Our blog highlights the Resiliency Conference in Everett, which brought together about 500 teachers, administrators, and parents to learn how to better support children who have experienced trauma. Dr. Nadine Burke Harris, a national expert on Adverse Childhood Experiences (ACEs), presented an inspirational and informative keynote address.
Our State of Education: Principal Survey
We recently surveyed principals in Washington state to better understand what new and emerging issues their schools and communities are facing. Aside from demographic details, our survey was limited to three main questions:
How urgent are issues such as achievement/opportunity gaps, student supports, teacher supply, college readiness, etc. in your school?

What new or different educational issues is your school experiencing?

What should we be working on in the next legislative session?
State Bond and Levy Elections by the Numbers
Earlier this year, communities across Washington state voted on local levies to continue funding for enrichment programs and capital projects at district schools. League of Education Voters State Field Director Kelly Munn presents election results and her analysis, accompanied by a cool interactive map by Jacob Vela, our Senior Policy Analyst.
Contact Us

League of Education Voters
2734 Westlake Ave N
Seattle, 98109
(206) 728-6448
info@educationvoters.org